It's been nearly a year since we posted comparing sensor-based perimeter security to video-based outdoor intrusion detection systems. Has anything changed?
We get it – CCTV is an excellent tool, and it keeps getting better. Every year hundreds of firms plow millions of dollars into CCTV R & D, and millions more are investing in mobile platforms such as drones and artificial intelligence and its integration with security systems. Video is arguably the most visceral security tool available, exceeding even "eyes on" assessment since systems are capable of collecting and displaying information we cannot see (think thermal or IR imaging).
The industry has come a long way in the 37 years since Denning began selling CCTV and intrusion system components. We've sold over $100 million of surveillance CCTV over the past four decades, so we've definitely benefitted from the growth trend.
If your system has been designed and installed right and everything's working properly, video addresses the most important security questions: what happened, and when did it happen? With improved internet connectivity you now may have the means to remotely intervene when a crime is taking place .
The security market is so video-centric, that many technicians and sales reps now know little or nothing about other aspects of security. Even the most basic security paradigm eludes some:
DETECT DELAY RESPOND
It's no wonder there's confusion. This basic model has been reordered, enhanced and otherwise manipulated with the addition of other verbs such as Deter, Deny, Assess, Communicate, and Intervene – all to to suit a particular application or product.
CCTV usually fits into any of these models, but it should not be the preordained solution for every security challenge. There's no substitute for a risk assessment (RA) followed by a vulnerability assessment (VA). The RA outlines the threats, while a VA shows under what circumstances assets are at risk. The VA will also outline and perhaps quantify the potential impact. Once these steps have been taken a model of your choice may be used to further guide you.
If you've determined it's people somewhere along an outside perimeter you're looking for, consider the environment. Even the best lighted perimeters with low light/no light video technologies may be compromised if there's blowing sand or snow, and/or fog. At a minimum you should be considering a layered "defense in depth" approach, with physical and electronic systems providing enhanced protection.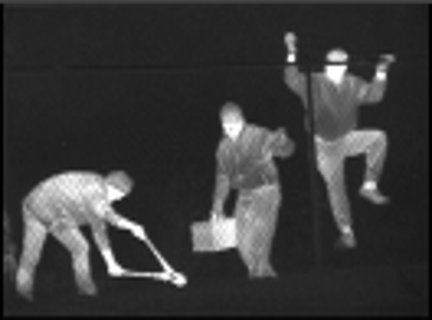 To repeat what we wrote last year: many of our clients once felt that video was their best line of outdoor perimeter defense. Video was chosen to tell them how something happened, and who did it. It takes one incident to tell them they needed a more careful analysis.