Optical turnstiles provide for tenants and visitors:
A safe, smooth, and orderly flow of personnel into and out of the building.
A secured pathway for visitors and exceptions such as disabled or baggage-laden individuals.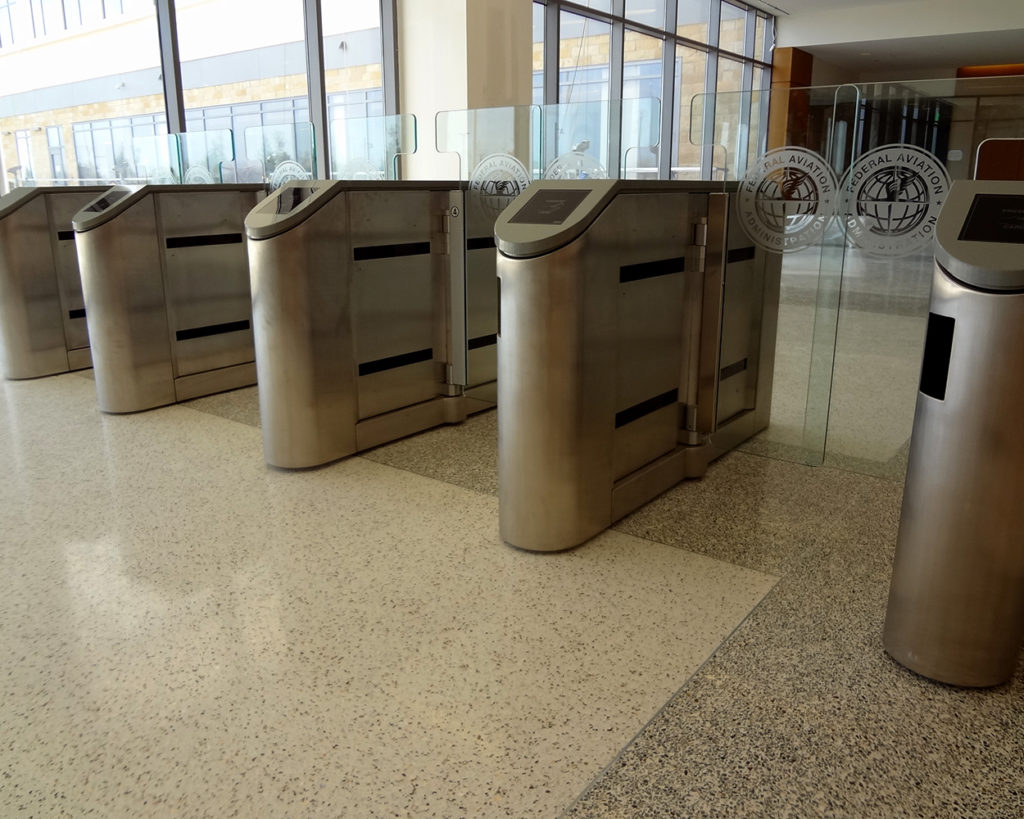 Turnstiles are a force-multiplier for building concierges and security officers. Maybe someone claims they've misplaced their security credential, or they say they're late for a meeting. Maybe there's an ex-employee trying to use an old credential to get back in, or an ex-spouse or boyfriend trying to ride in on someone's coattails. The optical turnstile barrier helps attendants address the situation while maintaining building security.
DSI turnstiles and anti-tailgating systems have been used with temperature screening sensors (For COVID-19), PPE (such as facemask and hard hat) detection, electrostatic discharge equipment, and security screening for metal and radioactive material.
Are employees and visitors socially distanced as they use your turnstiles? Where turnstile lanes are closely spaced, DSI's new sturdy acrylic Separation Shields may be the answer. These stable and rugged barriers are easily installed with turnstiles (regardless of brand), low walls, or countertops.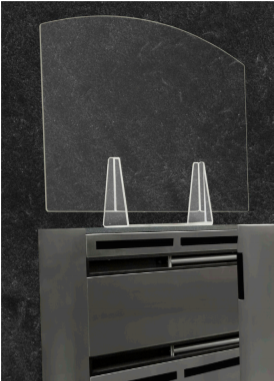 DSI turnstiles are compatible with most card and biometric access control manufacturers and elevator destination dispatch systems.
DSI has provided gear for food processing facilities, public buildings, banks, data centers, industrial sites, and sports venues where the new norm is to safety-screen all who enter. DSI has been deployed in some of the most secure facilities in the world, and we're prepared to share our knowledge with you in confidence.