Tiger makes fiberglass reinforced plastics (FRP) doors and building components for corrosive environments.
Tiger Door FRP door and frame units include: Heavy Duty Door Series; Extreme Duty UL Fire Rated and Extreme Duty Hurricane/Windstorm Door Series; as well as Fixed Window Systems, Louvers, Thresholds, and Light Kits.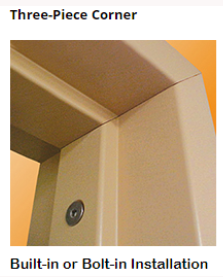 Every Tiger Door is custom CAD designed and hand fabricated, and can be provided in custom sizes. Doors contain no ferrous metal or wood components in their construction that could lead to premature failure. Tiger Door – the first choice of FRP doors.
http://tigerdoor.com/about.php