Did you miss DSI at the ISC West show? If so, we're scheduling visits in all parts of our territory in the next three weeks, so please call to arrange a meeting.
DSI relentlessly focuses upon reliability, security, and throughput. This video taken at ISC West in 2018 shows throughput for DSI's 831 series barrier optical turnstile:
This is throughput for the 880 series turnstiles:
Most barrier optical turnstile projects have a custom element. Do you need extra heavy duty service? Do you need to match the lobby decor? Are you working with a tight space? If you have a tailgating problem, it might make sense to have a conversation with us. No pressure, no cost.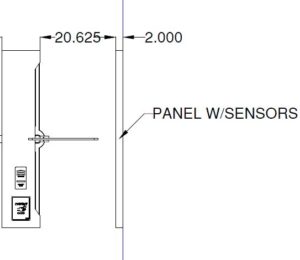 This video shows how a turnstile can be expected to operate:
For more information or a site visit, please contact us:
or visit the updated DSI website: