Southwest has a complete complement of sensors for outdoor deployments, ans a full schedule of trade shows, seminars, and webinars. Please check the links below for more details.
Southwest Microwave's analog microwave sensors have been the gold standard for over 40 years. We regularly see sensors – even complicated deployments using reflectors – installed back in the 1980's still in operation.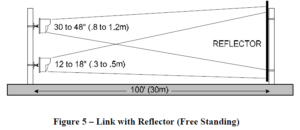 Southwest's new digital microwaves improve false and nuisance alarms to rates never thought possible.
Southwest Microwave's family of intelligent perimeter security solutions also includes the INTREPID™ Micropoint™ Single Platform Detection Systems feature field-proven detection technologies, made even smarter with single-platform networking convenience. This cable installation training video will help your installation go smoothly!