DSI will release several new turnstile designs in the coming months. Call us if you'd like to talk in general about some of the exciting changes.
We are often asked about turnstile throughput.This shows throughput for DSI's 831 series on the show floor at ISC West :
This is throughput for the 880 series turnstiles:
Most barrier optical turnstile projects have a custom element. Do you need extra heavy duty service? Do you need to match the lobby decor? Are you working with a tight space? If you have a tailgating problem, it might make sense to have a conversation. No pressure, no cost.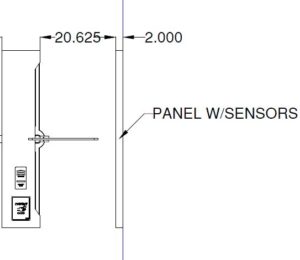 This video shows how a turnstile can be expected to operate:
For more information or a site visit, please contact us:
or visit the updated DSI website: