We will be in Kentucky the week of August 30, working with employers to find solutions for persistent access control system management issues.
DSI makes access control systems more effective, with equipment that helps nice people comply with – and maybe help enforce – access control rules at their workplace.
In a workplace with an electronic access control and locking system, it's easy to hold a door open for co-worker/visitor/vendor. Maybe they claim to have lost or left their card at home.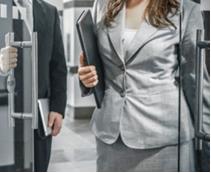 Sometimes employees prop a door open to take a break or step out to their car.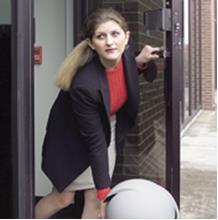 Is this the right thing to do when your company or institution has valuable records, equipment, or inventory, or if there are (vulnerable) patients, students, or employees  inside?
DSI turnstiles and door alarms provide a  reminder that a door has been left open or someone has not badged-in or out properly.