Optical turnstiles were invented in the 1980s when a higher level of security was needed for beautiful and expansive building entrances. During peak periods there were hundreds of employees, visitors, and service providers coming and going, making it difficult to maintain any level of security.
For decades building managers have called DSI after a bad experience at their security control point, or when key tenants asked for better public space security. This year more called as orderly and effective temperature/health screening was needed at the entrances.
Building managers seek for their tenants and visitors:
A pleasant experience while providing safe, secure, smooth, and orderly flow of personnel into and out of their building.
A pathway for visitors and exceptions such as disabled or baggage-laden persons.
Secured and alarmed doors beyond the turnstiles, providing safe yet secure egress.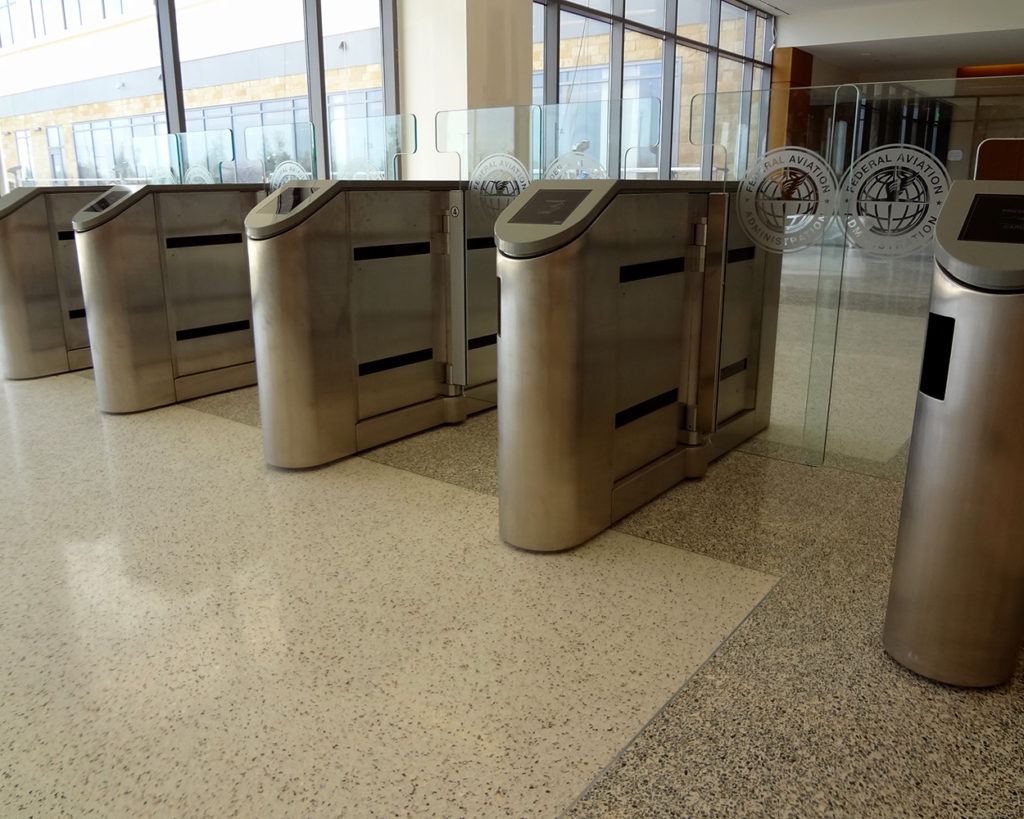 A turnstile's role is to allow only those persons properly vetted to proceed. Turnstiles are a force-multiplier for building concierges and security officers who may at times be intimidated by a hard-charging visitor. Maybe someone claims they've misplaced their security credential, or they claim they're late for a meeting in the building. The closed barrier of an optical turnstiles helps the attendant address the situation in a professional and secure manner.
In a safety environment turnstiles allow screeners to work remotely out of harm's way. DSI turnstiles and anti-tailgating systems have for example been used with temperature screening equipment (For COVID-19), PPE (such as facemask and hard hat) detection, electrostatic discharge equipment, and more conventional security screening equipment such as metal and radioactive material detectors.
Are employees and visitors socially distanced as they use your turnstiles? Where turnstile lanes are closely spaced, DSI's new sturdy acrylic Separation Shields may be the answer. These stable and rugged barriers are easily installed with turnstiles (regardless of brand), low walls, or countertops.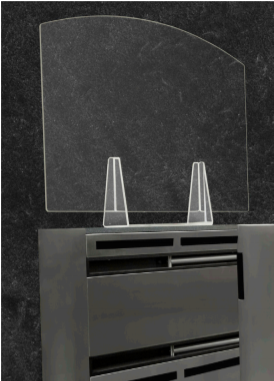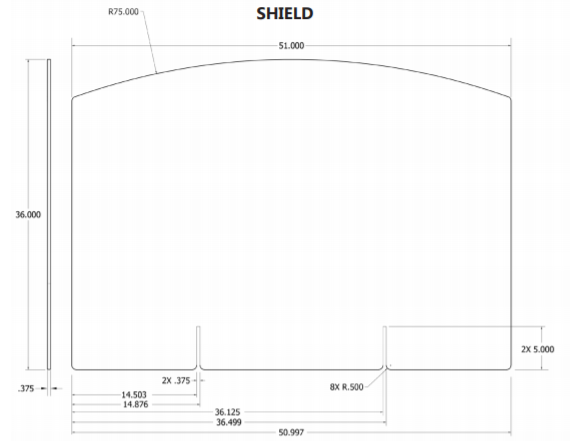 Denning Electronics focuses upon a few key market-leading manufacturers, and DSI has been a cornerstone of our firm since the 1990s. While DSI has systems suited for high volume high security facilities they also have gear suited for public buildings, banks, data centers, industrial sites. and sports venues where the new norm will be to safety-screen all who enter the property. We've recently supplied equipment for corporate headquarters, food processers, manufacturing and distribution facilities, and government agencies. DSI turnstiles are compatible with most card and biometric access control manufacturers and elevator destination dispatch systems. We are qualified and confident working in some of the most secure facilities in the world. We're prepared to share our knowledge with you and your clients in confidence, all at no charge.